The Days of Our Lives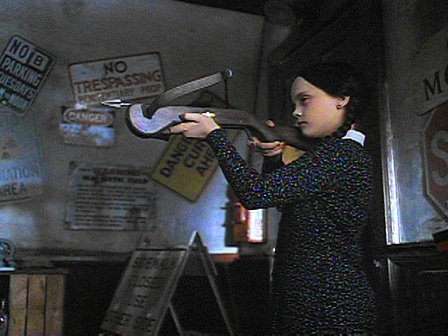 Wednesday, Wednesday, Wednesday. What does Wednesday mean. I'm drawing a blank. At some point, I'm pretty sure it meant Church and family oriented car travel across town which translated into sitting still longer than any four year old should have to and having screaming contests with my sister in the back seat, much to my parents' chagrin. Then, I fell in love with the word as a name for eccentric little girls of Gothic persuasions. At some point, it meant 4-H meetings and maybe piano lessons, except I'm pretty sure I never took piano lessons so I don't know where that came from. It meant newspaper deadlines in highschool, before I dropped out. Ah, yes. Wednesday. Now I remember. I have to go write a story and eat some fried chicken or something. And
American Idol
tonight, yo. My life is a thrill a minute, I tell ya. If you're more adventuresome than myself, you could check out
Dan Montgomery
and
Blair Combest
at the Hi Tone. According to the Digital City review on Dan's webpage, he plays "a unique blend of folk and blues music that rocks about as hard and steady as a solo artist can without spending the night in jail."
Could be a good time when paired with Memphis' very own Blair Combest as he channels Bob Dylan with songs off his
Prettier Than Ugly
album. (I wonder if he gets tired of that comparison.) Wait, isn't Blair the guy getting ready to release his next album? Can't recall. Gotta' check into that one. Also, some svelte Mississippi kid of Nordic/Venezuelan anarchist descent named
Misha Hercules
is playing with the Ruffin Brown Band at the Glass Onion.
Update:
DJ Latchkey Kid and guests spinning all kinds of good shit at XYZ. Plus, you've got $0.50 domestics, free pool, and more hot hipster kids than you can shake a stick at.